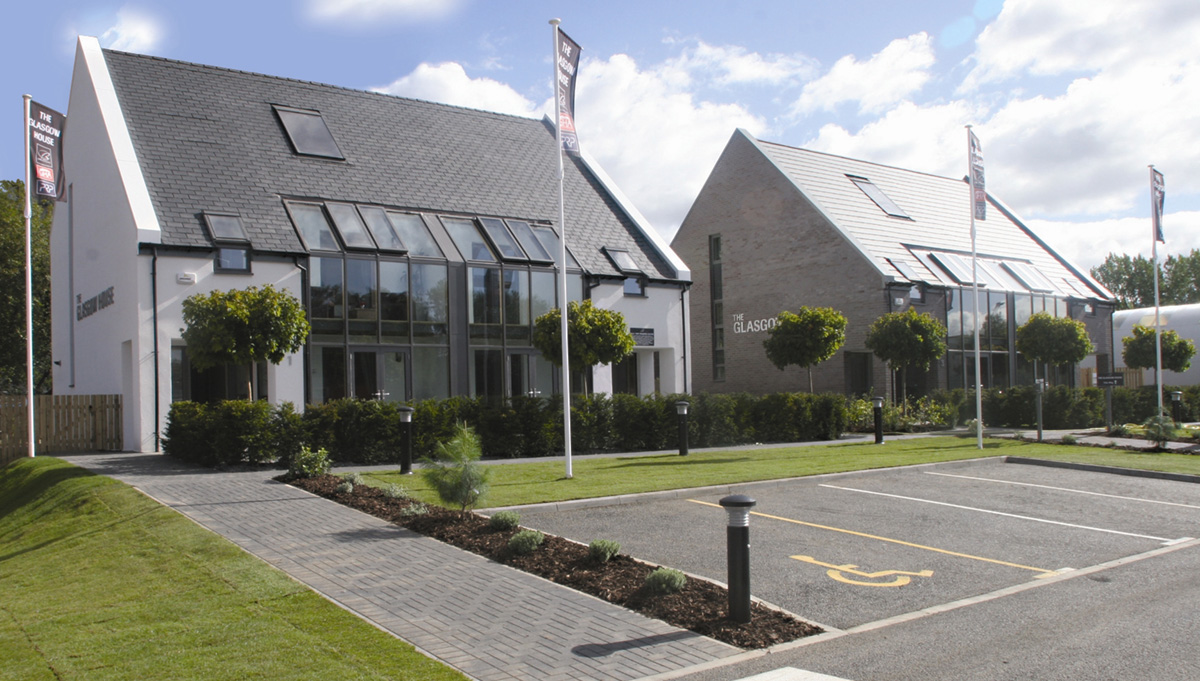 These innovative fuel-efficient houses are the first of their kind in Scotland and have high levels of insulation and air tightness, efficient heating systems and solar thermal panels to deliver low energy bills.
Through independent studies they have successfully demonstrated a two-thirds reduction in energy costs compared with a typical three bedroom house.
Highly insulated timber frame with pre-manufactured floor and roof cassettes manufactured at Royal Strathclyde Blindcraft Industries (RSBi).
Key features include:
High levels of insulation
Windows and sun rooms to suit orientation capturing sun energy
Simple forms of construction using locally sourced and assembled materials
Efficient heating system using solar thermal panels
Educating residents to benefit from special features in their homes
CUSTOMER
Glasgow House
CATEGORY
New Home
---