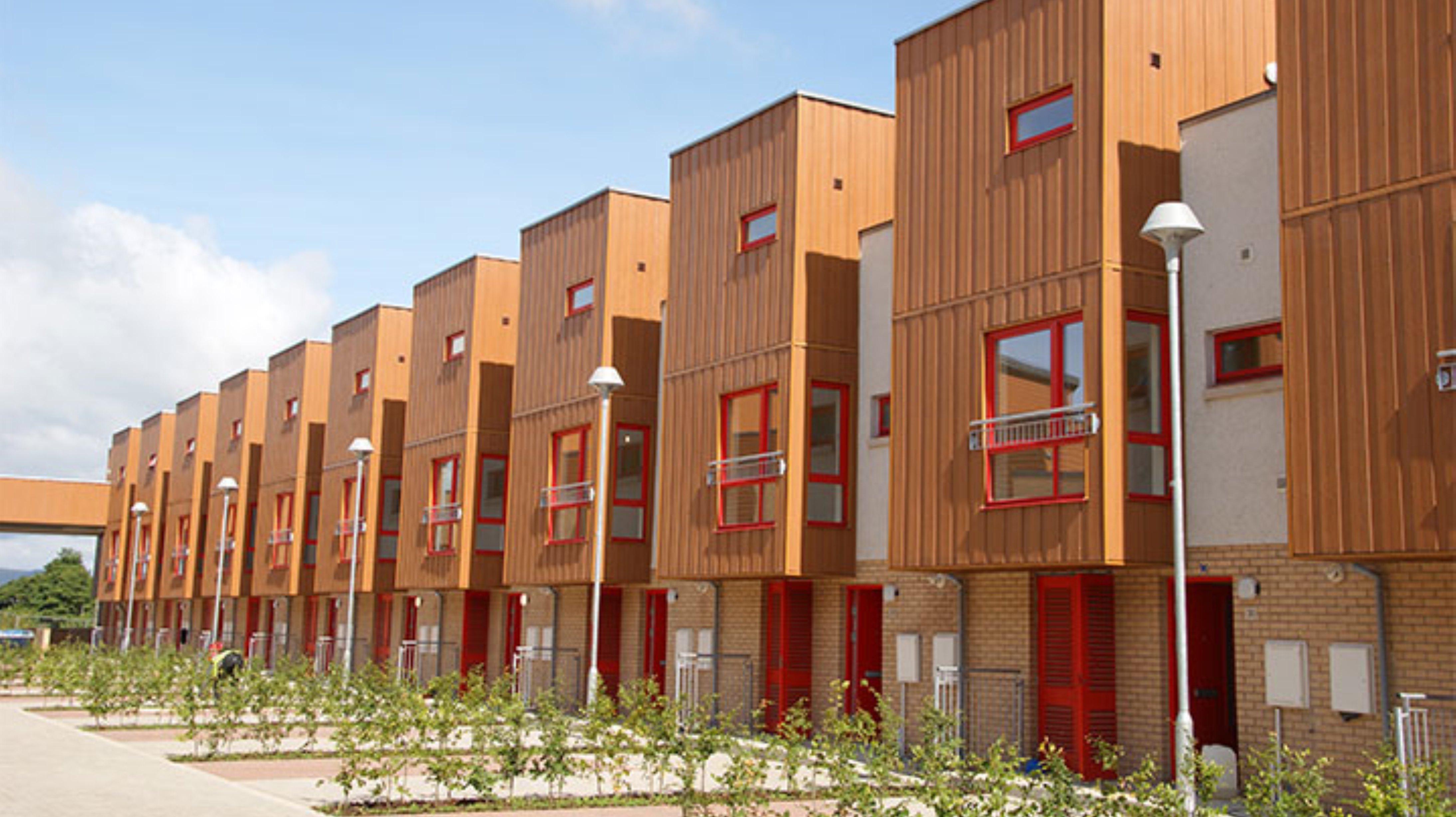 Exemplar Housing Regeneration Project which transformed an area of derelict land and unwanted homes. The area is now recognised as of historic importance, with unique environmental character and now a desired place to live and work.
The regeneration provided 125 new homes along with a commercial unit and involved construction of various house types. The homes have been built to be as energy efficient as possible.
All homes were designed and built with high levels of insulation, maximising air tightness, complimentary ventilation and installation of highly efficient gas boilers. The houses were also designed with glazed sun spaces to act as thermal buffers and can be used to pre-heat incoming fresh air. There is also Photovoltaic Panels installed on the houses.
Whilst this was a complex build with varying house types, it is a Project to be proud of.
CUSTOMER
Maryhill Housing Association
CATEGORY
New Home
---