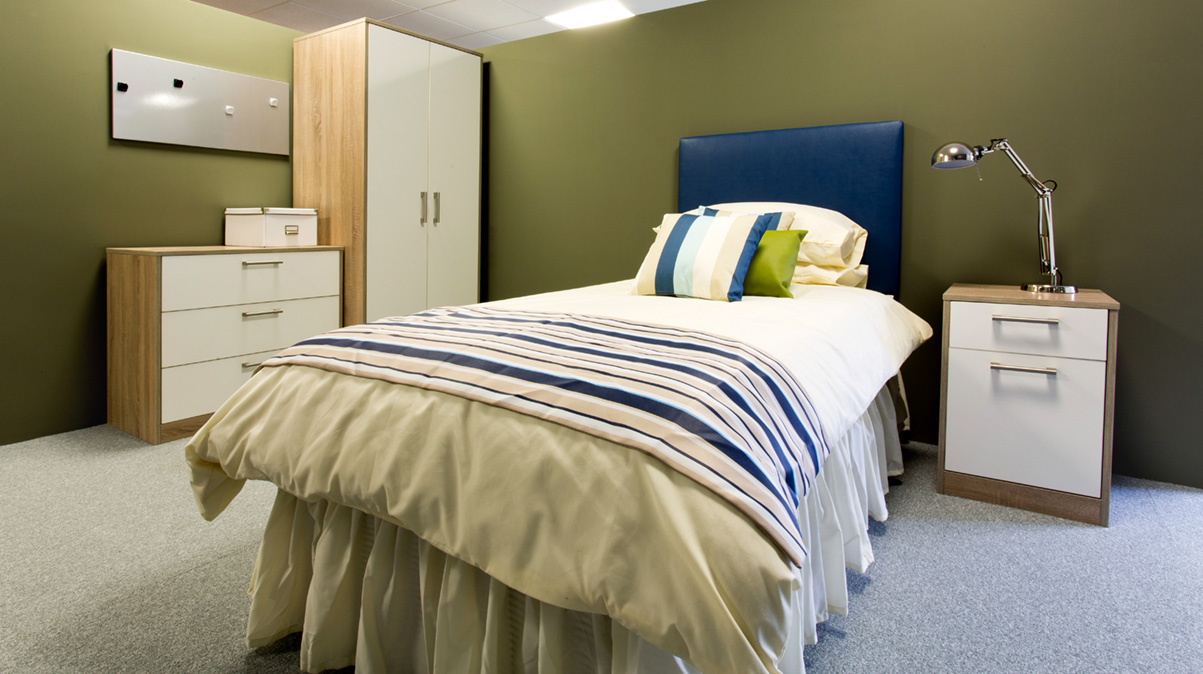 The student accommodation sector can be a demanding environment for furniture. As such, we have spent considerable time and expertise creating products that focus on lifecycle and design.
We understand it is not just about the upfront costs but also about reducing the need for maintenance. We have a proven track record of meeting these challenges, and can offer a wide range of furnishing packages.
Whether it's a full decoration, furnishing packages including carpets, vinyl, white goods and kitchen equipment, our team can be on-site quickly.
All of our products are manufactured with robustness, durability and extended lifecycles in mind.
CUSTOMERs
Strathclyde University
Glasgow University
Glasgow Caledonian University
Robert Gordon University
Aberdeen University
Edinburgh University
Napier University
CATEGORY
Manufacturing
---