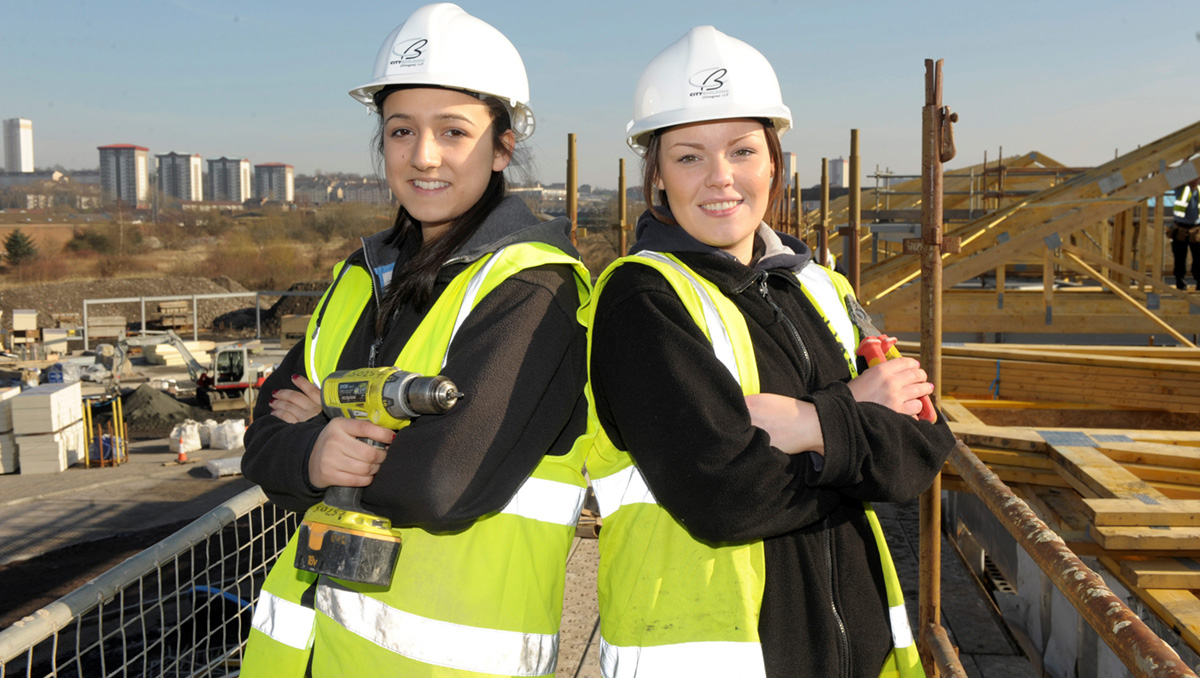 At City Building, we are "Building a Sustainable Future," providing skills to the workforce of tomorrow as well as delivering lasting employment opportunities to local people, including those with a disability and/or from minority groups. Our unique social ethos will continue to underpin everything we do and will drive the creation of training and employment opportunities, across Glasgow and Beyond.
The diverse make-up of our workforce is the key to our success.
We recognise the benefit of, engaged, dynamic people who bring the benefit of different cultures and problem-solving abilities to their roles within our business.
Figures from Skills Development Scotland have shown that although we are solely based in Glasgow we boast 33% of the total number of female apprentices for the whole of Scotland.
We have a number of female apprentices training with us across a range of trades from joinery and engineering to painting and decorating. A number of our female apprentices have progressed through the company to management positions.
That, in turn, generates an organisational pride which is reinforced by significant achievements over the last 10 years.