One of Scotland's largest construction firms City Building (Glasgow) has launched a flexible working project available to all employees in association with Family Friendly Working Scotland (FFWS).
FFWS, which is supported by the Scottish Government, work with employers to promote a flexible and friendly working culture, that improves the lives of families and encourages economic success.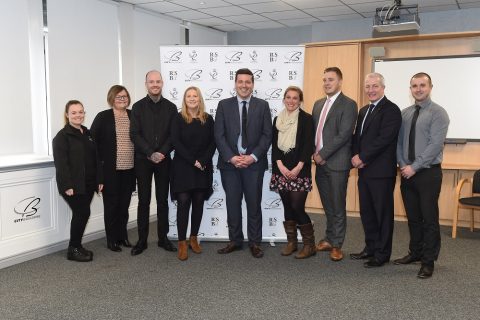 With 90% of City Building's employees being male, a major challenge the firm faced was to change the perception that flexible working was only for working mothers.
FFWS carried out a survey with employees, relating to perceptions of flexible working hours. Results showed that although over 60% of City Building's workforce felt that they had a good work life balance, over 150 employees would like to change their start and finishing times. However, over half of those felt that requesting flexible working would be perceived as though they were not serious about their job.
Through workshops with staff, FFWS assisted with providing practical and bespoke support to City Building employers and aimed to reduce any employment inequalities. Once the results were published, employees with childcare commitments or those who look after elderly relatives, have agreed flexible working hours to coincide with their family requirements.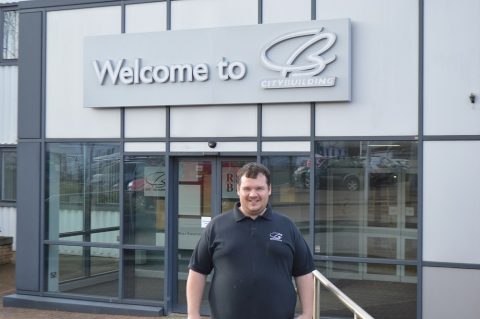 Graham McLaughlin, a gas engineer, now works from 10am to 6pm, instead of the regular 9 to 5, to assist with childcare commitments. This new arrangement benefits both Graham and his boss, who plans his work around his scheduled hours.
He said: "Changing my hours to help with my childcare has really helped me in my day-to-day life. It's a really small change, but it makes a big difference to my work life balance."
Dr Graham Paterson, executive director at City Building, said: "The world we live in is constantly changing, and people are increasingly juggling work and family commitments simultaneously. City Building recognises this, and by working closely with FFWS, have made suggestions and recommendations to our employees who felt as though they needed a flexible arrangement.
"Employee wellbeing is a top priority for us, and we want to support a healthy work life balance. We are already seeing the benefits of flexible working, with employees feeling supported in both their working and family lives, meaning they can give 100% when they are at work."
Nikki Slowey, co-director at Family Friendly Working Scotland, said: "Creating a workplace that supports workers and their family lives isn't just the right thing to do, it also makes smart business sense. Flexible working has proven business benefits including a more engaged and motivated workforce which drives up productivity. Employers really benefit when they embrace all aspects of their workers lives.
"City Building are becoming well equipped to support their dedicated workforce with flexible working, and I look forward to seeing how the company progresses with a new innovative mindset."
Jamie Hepburn, employability minister, said: "The Scottish Government is committed to promoting a flexible, family-friendly working culture which aligns business success with a balanced work and family life. It's also important that we continue to attract and retain a diverse workforce necessary for economic growth.
"I'm therefore pleased to announce that the Scottish Government will be providing continued support to Family Friendly Working Scotland with £159,000 of funding, in line with the aims of our forthcoming Gender Pay Gap Action Plan to promote fair work principles and the wider economic benefits these bring."