City Building were double award winners at last night's Glasgow Business Awards organised by Glasgow Chamber of Commerce.  
Our first win of the evening was best Health and Active Workplace which recognised our business culture in promoting an active and healthy workplace, the impact of employee engagement in a healthy and active workplace on our communities and the investment we have put in place to encourage a healthy and active workplace.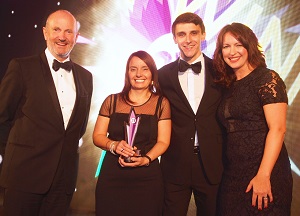 Our second win was  which recognised our innovative sustainable business activities, how we measure their impact and our overall business ethos.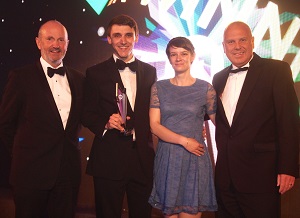 Following these announcements , Stuart Patrick, chief executive of Glasgow Chamber of Commerce said: "This has been a triumphant night for Glasgow's businesses. It is always a pleasure to celebrate the fantastic achievements which have taken place over the last year in the city's business community, and to see so many outstanding companies represented here tonight.
"Thank you to all the individual category sponsors, and a huge congratulations to all those who have won awards tonight.
"Each year of The Glasgow Business Awards serves as a reminder of Glasgow's diverse, thriving and inspiring business community."