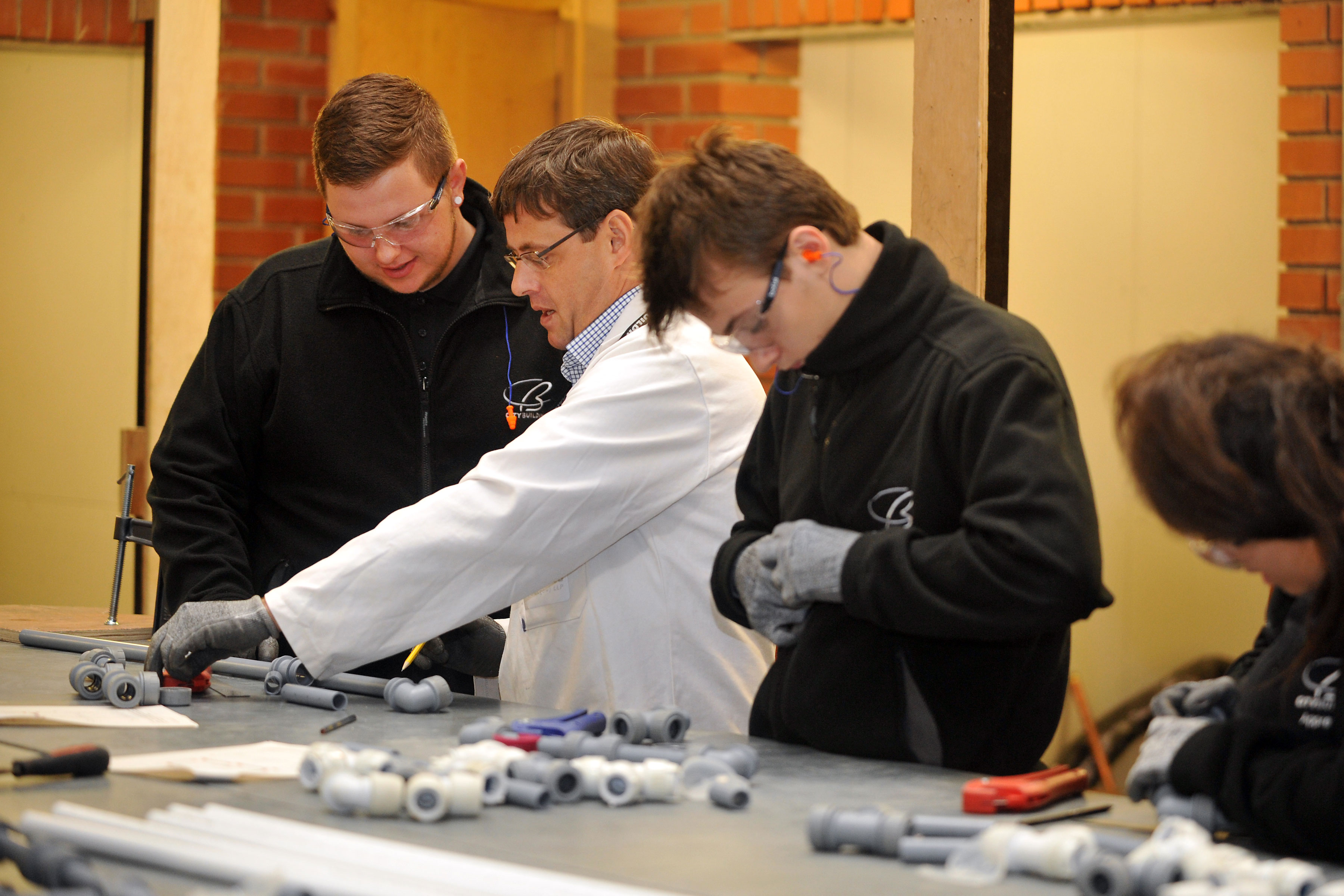 City Building runs one of Britain's largest apprenticeship programmes operating one of the most successful Training Colleges.
As well as full craft apprenticeship training programmes in Electrical, Plumbing, Joinery and Carpentry, Painting and Decorating, Plastering and tiling, Lift Engineers and Heating Engineers we also offer SVQ Level 2 apprenticeship programmes.
These include Plant Operations, Ames Taping and Construction Operatives. We also undertake Training programmes to assist people into employment, in partnership with local and national organisations including 180° and 360° Excavations, Telehandlers, Forward Tipping Dumper Truck, CPCS Training and Testing and Confined Spaces.
External works training including Street Works Qualification, Modular Pavings, Domestic Drainage.
Variety of employer-supported training programmes, from 6 weeks to 12 months, in conjunction with Skills Development Scotland including Get Ready for Work programme.
Our range of short courses includes construction plant, Street Works Qualification, underground service cable avoidance training (Cat & Genny) and a variety of health & safety courses.