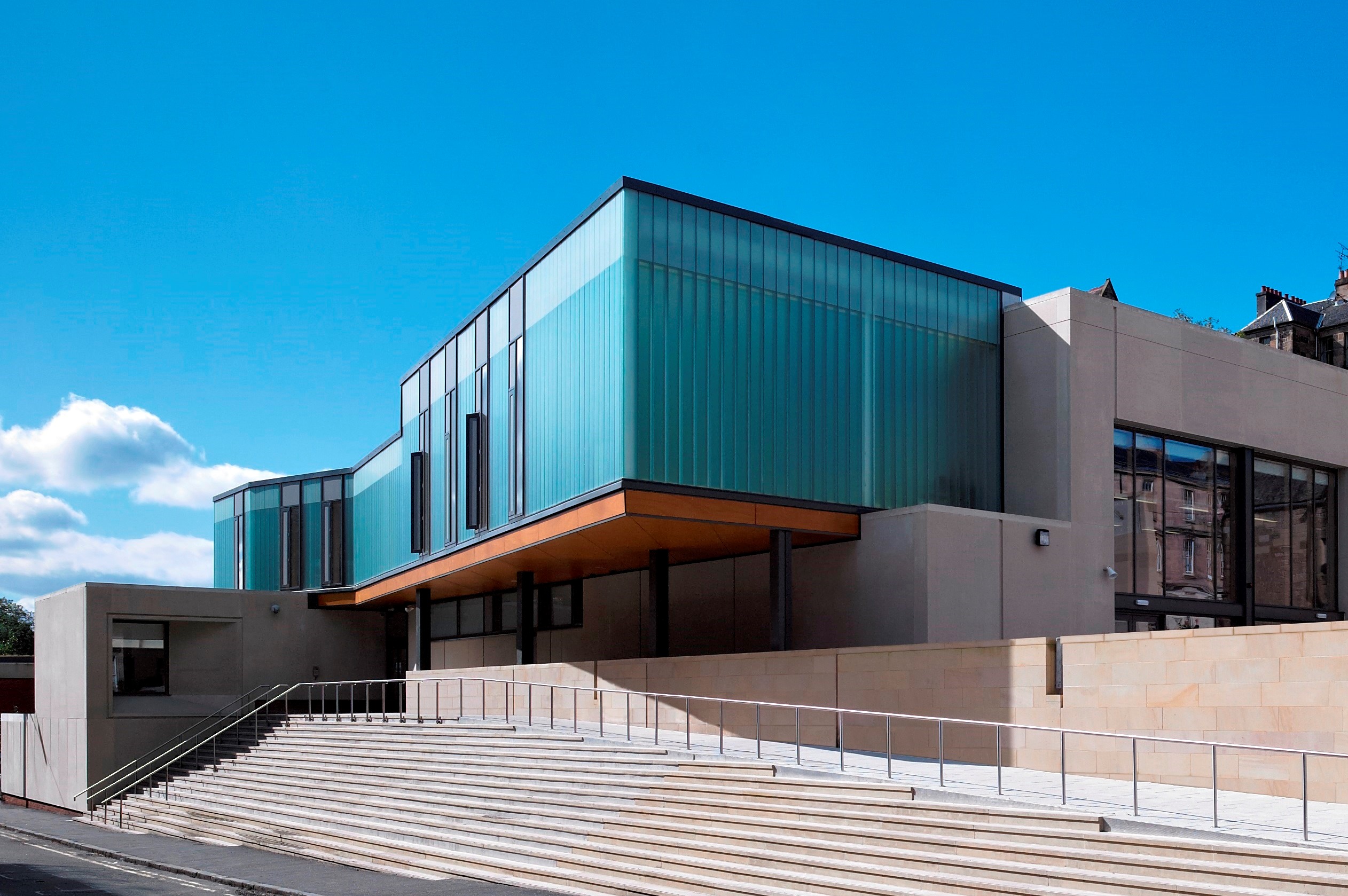 This £14 million Award winning construction of Hillhead Primary School opened in August 2011 and combined a parkland setting with the bustle of Glasgow's cultural quarter on Otago Street.
Included in the new building are custom built lunch and gym halls and playground gardens as well as glass-fronted classrooms.
Due to the complex levels of the construction a new plinth was erected in Gibson Street creating a datum housing the car parking and servicing. The building is elevated in large panels of acid-etched precast concrete in response to the quality of the local masonry.
The Boundary Walls were finished onto the street in blond sandstone and gables and base courses were lined in a textured red brick to relate to the back lanes and mews of the tenement surroundings.
The link between the community building and teaching block was achieved by a translucent glass clad bridge.
CUSTOMER
Hillhead Primary School – Glasgow City Council
DATE
August 2011
CATEGORY
Construction
---